MPM-100 is a compact hand held meter which uses a combination of proven techniques to measure different plant pigments simultaneously. The MPM-100 uses ratio fluorescence to measure anthocyanin content and flavonol content, and leaf transmission in the far red and near infra-red to measure chlorophyll content.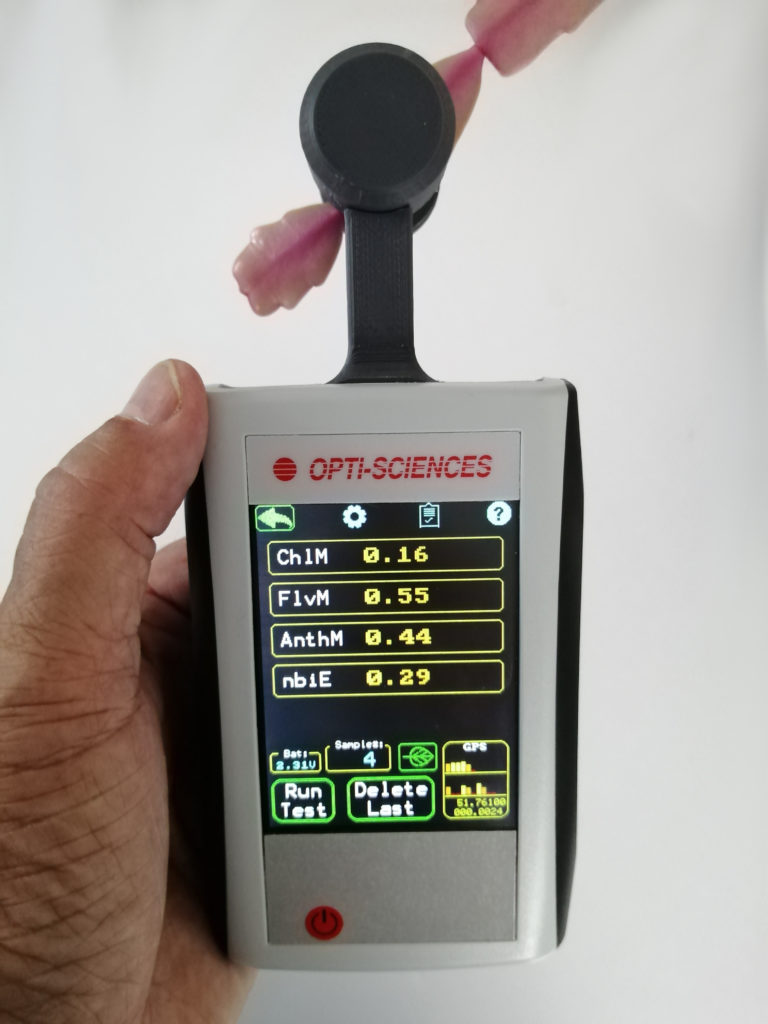 The resulting chlorophyll content and flavonol content readings are used to determine the nitrogen balance index.
The meter has a high resolution, colour, touch screen display and 4GB of non-volatile flash memory.
A USB port is supplied for data download of comma delineated files.
Data can be saved as discrete single measurements or averages of 2 to 8 samples with either mean or median saved.