NEW EGA30 Wall Mounted Analyser from ADC Bioscientific Ltd.
The EGA30 is an infrared gas analyser for the measurement of CO2, with laser trimmed sensors for H2O vapour analysis.
The compact and lightweight unit has automatic logging to integral SD memory card and 7 analogue inputs for external sensors. When required, the memory card can be removed to analyse data, or the front panel, mini USB port can be used to download measurements to a PC.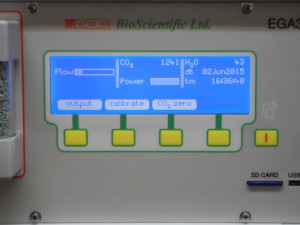 The EGA30 also features 2 user configurable alarm relays and a 5 hour battery back-up, in case of mains power failure.
For full details of the EGA30 click here