A Compact and Affordable Plant Stress Kit
A Compact and Affordable Plant Stress Kit
ADC is pleased to announce the launch of the Plant Stress Kit.
This compact and portable case contains two chlorophyll fluorometers to measure both a light adapted Yield Y(II) measurement and a dark adapted Fv/Fm measurement.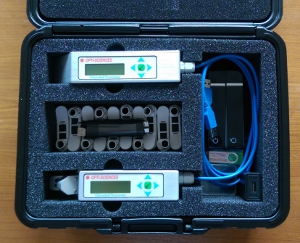 Measurements made by this kit include, Y(II), ETR, PAR, Leaf temperature, Fm' (or Fms), F (or Fs), Loriaux 2013 correction of ETR and Fm', absorptance (and transmittance), relative humidity, Fv/Fm, Fv/Fo, Fo and Fm.
Y(II) Meter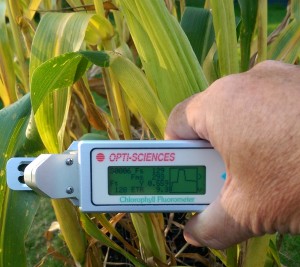 Y(II) and ETR corrected for absorptance
Leaf absorptance using RGB sensors
PAR, leaf temperature and RH measured
Fm' correction according to Loriaux 2013
Long term fluorescence monitoring mode
2Gb on on board memory
USB output
Fv/Fm Meter
Accurate and reliable measurements
Rapid measurements of large populations
Lightweight, ergonomic design
Lightweight dark adaption clips
Graphic Fv/FM trace display
2Gb of on-board memory
USB output
For full details of the test kit and both fluorometers, click below.
For full details of the Plant Stress Kit click here
For full details of the Y(II) meter click here
For full details of the Fv/Fm meter click here